Call 403-6386 for Cupping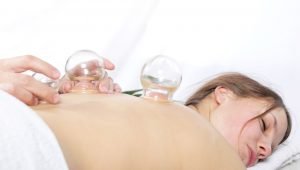 Cupping is a great stand alone treatment but also a fantastic follow up to acupuncture that I recommend to nearly all my patients. The simplest way to understand cupping is that it is like a reverse massage. A massage pushes in on the muscles and cupping pulls out on the muscles and just like massage it helps blood circulation in the area it is performed.
Helps pain

Feels great

Is super relaxing

Relieves stress

Helps the immune system
Who shouldn't have cupping?
Elderly people with thin skin

People with open cuts or an infection

Cupping leaves a harmless, painless mark (have you seen the pictures of Micheal Phelps?). If you cannot have a painless mark that might last a few days to a week, wait until you can and then get cupping!

Cupping will be available at Oroville Acupuncture on Fridays from 1PM to 4PM starting November 4th. A typical cupping session lasts about 30 minutes and costs $20.
Please call for an appointment to reserve your space today. (530)403-6386